LAST UPDATE: 19 JULY 2019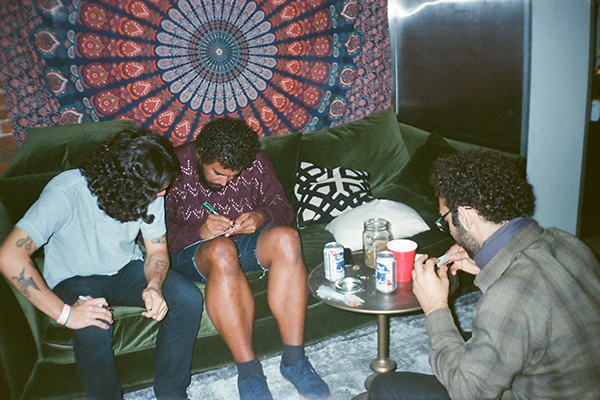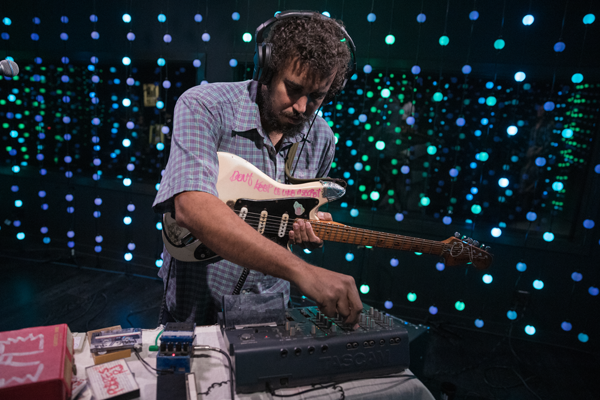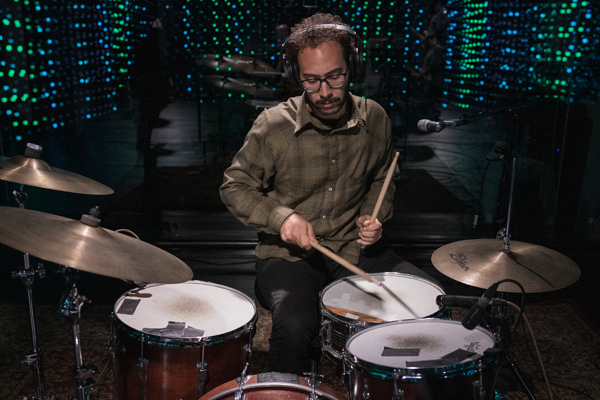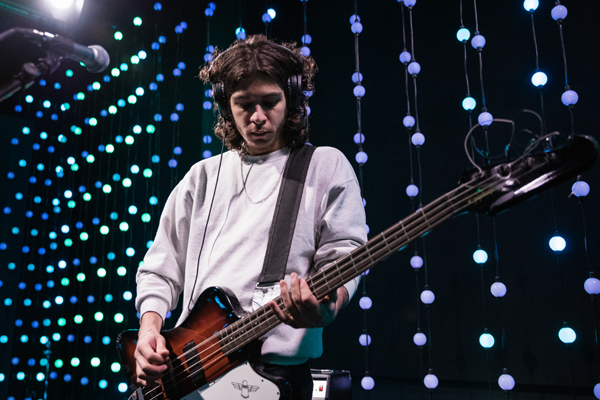 KEXP SESSION / INSTAGRAM / FACEBOOK / SPOTIFY / DATES AND TICKETS
ORUÃ is a child of Rio de Janeiro downtown, was born at night and attends the parties at dawn. Free jazz made by poor guys. Working-class' krautrock. Raw and sophisticated, their ochre-tinted sound does not fit into the artificial color palette of a neo-psychedelic wave which is ever more dependent on pedals and effects. With afrobeat, Clube da Esquina, some classic Matador Records albums, 70's riffs, amulets, space cookies and a cassette tape recorder on hand, the power trio has embarked on a journey way off the beaten path. In June, they released their second album, ROMÃ (pomegranate in English), and kicked off another tour across the US, opening for Built to Spill (which includes two members of Oruã in its current formation). Lê Almeida, Phill Fernandes and João Luiz are on the warpath, but maintain the serenity of those who have never needed money to propel their art.
ROMÃ is the 103rd release by Transfusão Noise Records, a DIY label founded by Lê Almeida in 2004 in Rio de Janeiro. Most of the catalog was recorded by the prolific Lê Almeida, ("The Brazilian answer to Robert Pollard", according to The Guardian), including several side projects and his solo work.
In March, Oruã traveled for the first time to the United States, playing in the Pacific Northwest, when they recorded a KEXP session. From May to June, the band passed through more than 15 European countries in just one month. On Jun 21 Oruã started another American tour, with more than 30 dates until the end of July, always opening for Built to Spill.
Recommended for fans of: Black Sabbath, BadBadNotGood, Milton Nascimento, CAN, Stereolab, Thee Oh Sees, JB de Carvalho, Ty Segall, Sun Ra, Pavement, Sonic Youth, Tortoise, Boogarins and Yo La Tengo.
---
Links
Photos: google drive
Transfusão: instagram / facebook / bandcamp
playlist ORUÃ: TOP TRACKS: spoti.fi/2IWaQUm
playlist LABELS WE LOVE: TRANSFUSÃO: spoti.fi/2KsieKk
---
Text by Eduardo Bento. Read an expanded version in Portuguese at database.fm/orua